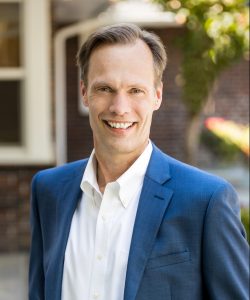 Dan Powell brings to the team a broad and diverse background in managing real estate transactions.  Whether it's a house, condo, raw land, or investment property, either buying or selling, Dan has had beginning-to-end experience, making a very important and technically complex process run smoothly.  No deal is too complex (like the purchase transaction he closed for a client who was overseas competing in the World Cup at the time) or too small (like the sale of an 8X12 condo storage unit) because every deal is a big deal to those involved. Dan has the experience, the systems, and the relationships to take the worries out of the process.
When he's not handling real estate contracts, you'll find Dan mountain biking with one of his daughters, who is a competitive racer, or trying to keep up with the other one, who is a mountain climber. Whew!
Fun facts:
I started my professional life in the film and TV industry, and in fact my first real-estate related position was managing the sound stage of an NBC television series.  At one point, I even got to dress as a cop to be in the background (complete with donut).
I spent a year in South Korea serving in the army; a beautiful country, both rugged and thoroughly cosmopolitan.  And also 2 feet into North Korea.
I'm learning to play the bass guitar.
503.309.2957
OR #990200135