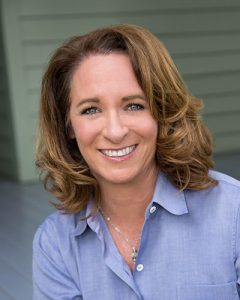 Sue Sullivan's passion for selling real estate spans nearly 30 years. As a Partner with the Mahaffy Real Estate Group, she serves a diverse client base interested in Portland's neighborhoods. Her ability to create success for her clients' home-selling and purchasing goals comes not only from her decades of experience, but her philosophy on building strong relationships with everyone in the field – lenders, escrow officers, contractors, economists, appraisers, and other brokers – so she can offer true expertise and inside knowledge to her clients. Recognized as a specialist and Top Producer in the Greater Portland Area real estate market, you can trust in her accurate assessments and guidance.
Sue has also provided guidance beyond real estate. She is a founding and legacy board member of the Women's Foundation of Oregon.  In addition to working with both the Lincoln High School and West Sylvan Foundations, she was formerly president of the Portland Chapter of the National Charity League.  NCL is an organization that fosters mother-daughter relationships in a philanthropic organization committed to community service, leadership development, and cultural experiences.
Sue is currently in the process of learning to speak Italian and loves to travel with her husband Paul.
She enjoys cooking and entertaining friends when not involved in charitable pursuits outside her career in real estate. However, her biggest passion is being a mom and is very excited for another granddaughter arriving this Spring!
503.803.5417
OR# 900500243