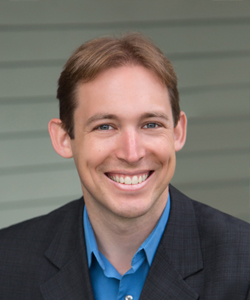 Nick Swann loves helping make his client's dreams become a reality. Every real estate transaction is unique, just as every client's needs and goals are. Listening to people's needs and helping them identify their goals allows Nick to create a plan for success tailored to each client.
Making sound decisions regarding homeownership is critical to creating a solid financial foundation. Drawing on his education in Economics and the combined experience of the Mahaffy Group allows Nick to break down the complex factors underlying real estate investments for homeowners and investors alike.
Even the simplest real estate transaction can lead to unforeseen complexities. Educating our clients and helping them navigate those hurdles so they can make informed decisions and evaluate risks is what Nick finds most rewarding.
Nick has been very fortunate to have traveled extensively, visiting over 30 countries across six continents. His travels have taught him that the relationships we form are the source of life's greatest joys and ultimately define who we are as people. He enjoys living in a community that shares his love for adventure and an appreciation for diversity.
Fun Facts
When I was nine years old, my parents sold everything and bought a sailboat. We spent four years traveling the world, before finally settling in Seward, Alaska.
Every year, I return to Seward and join my father to compete in the Mt. Marathon Race, a grueling slog straight up the side of a mountain, then a wild descent back down.
Thanks to traveling extensively in Central and South America and a semester studying in Chile, my Spanish is bastante bien.
One of the best decisions of my life was marrying a romance novelist. I love to shamelessly promote her novel, ThePrice of Perfection, by Jaclyn Edmunds.
Nick and Jaclyn proudly support the Pancreatic Cancer Network, Michelle's Love, and OPB.
On my days off, you can find me hiking in the Gorge with my family, climbing in the Cascades, kitesurfing at the Coast, or teaching my toddler to roar like a dragon.
503.577.5177
OR# 201211605