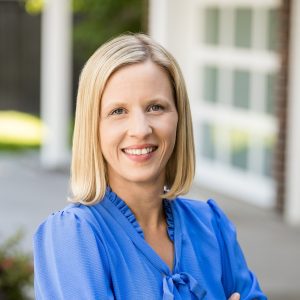 Julia Monson is passionate about providing excellent customer service and professional guidance to her clients who have highlighted her responsiveness, attention to detail and dedication as reasons they love working with her. Julia's favorite part of working in real estate is the people she has the opportunity to meet, work with and build relationships with every day. She loves helping friends achieve their home ownership goals and when clients become lifelong friends. She is proud to be a part of the Mahaffy Group Team and leverage the collaborative knowledge, experience and structure of the team, which allows her to provide the highest level of service to her clients.
Fun Facts
I have a bachelor's degree in Business Administration from Oregon State University (Go Beavs!) and a Masters of International Management from Portland State University.
Prior to becoming a Realtor, I spent over 11 years in accounting, finance, management and customer service roles focused in the non-profit industry.
When I'm not working, you can find me spending time with my husband, John; children, Judah and Lydia; and cat, Lucy.
I have homebrewed my own beer and have worked at a brewery serving beer. My favorite style is a west coast IPA.
I have moved over 24 times in my life and have lived in four states and four countries.
615.678.9225
OR# 201234690