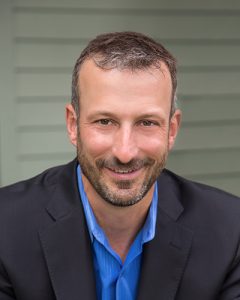 I'm a fourth-generation Oregonian and the Principal Broker of the Mahaffy Real Estate Group. For 17 years, I've had the opportunity to serve well over 500 families in the process of buying and selling real estate, almost all of them by referral, and all of them with different goals and objectives. I've assisted a single mom purchase her first home and I've guided a retiring seller as they transitioned out of a 74-acre farm stand business. I've helped business owners purchase their dream homes and investors sell apartment buildings. I've relocated a CEO into Portland and helped couples buy their first rental property. My current focus is taking care of my favorite clients and their referrals in the core of Portland and Sauvie Island.
Fun Facts
I grew up on a dairy farm in Coos Bay, Oregon. My youngest brother smartly converted it to an organic dairy and is raising his family there.
After graduating from Oregon State, I became an officer in the Marine Corps.
While in the Marines, I once spent six days living in a snow cave. I survived on one meal of 1,200 calories, boiled bark, and pine needle tea. I lost 18 pounds.
My wife, Fiona and I met on a beach in Australia. Her family is still there.
We have two daughters, Kira (16) and Keely (14).  Extremely different personalities, yet great sisters.
I've completed two Ironman Triathlons and a 100k ultra trail marathon. I share this because I'm not special. I truly believe anyone can complete a challenge like this if they put their mind to it.
I'm currently the Board Chair of Sauvie Island School, a 216-student charter school that focuses on Place-Based Education.
I recently took up surfing, which has been a very humbling process.
503.936.3511
OR #200205006